25 Things About Me : Miranda Kelton Photography
Hey, you! i've decided to share something a little different for this post - following are 25 things about me that aren't necessarily photography related. I want to start sharing more bits & pieces about myself with you all...so if you'd like to get to know me a little bit better, read on!
I was born in Alaska, & have spent many of my summers & happiest moments there. However, my immediate family & I lived in Santa Barbara up until I was about 19 - so I consider myself a Santa Barbara local as well!
What do you do for a living?
I take photographs.
What did you want to be when you grew up?
The one thing that stayed constant with me from a young age was music - for most of my life I wanted nothing more than to pursue music as a career. When I turned 21 I went through a massive shift in both my personality & belief system, so I decided to take a step back & start as much of my life over as I could - career aspirations included. That's the point when my interest in pursuing photography as a career really began.
What is your favorite food?
Pad Thai.
What is the last book you read?
I'm in the midst of reading Boundaries & Protection by Pixie Lighthorse, an amazing healer trained in western shamanism. I highly recommend her work to anyone feeling a need for guidance within their interpersonal relationships.
What is your favorite childhood memory?
When I was a kid I lived in an old ranch house that had a huge long hallway, with our bedrooms at one end and the kitchen at the other. I would wake up in the morning & hear my dad grinding coffee & run out of bed as fast as I could down the hall & he would let me smell the coffee grinds before he put them in the coffee maker. It was a silly little morning ritual we had when I was super young...i've always been a little coffee obsessed!
what was the first concert you ever attended?
When I was really young my parents used to take me to the Nutcracker Ballet every year. My dad occasionally took me to the orchestra when I got older - I think the first one I went to was a Lang Lang concert.
What is your biggest accomplishment?
Honestly, as trite as it may sound, I consider my biggest accomplishment to be having survived my life journey thus far.
What is your favorite color?
I hate this question, because I love color in all its forms. But if I had to choose? Probably Teal.
What is your star sign?
Scorpio...& as much as I hate to admit it, i'm a pretty stereotypical one.
What is your biggest regret?
I regret how long it took me to find the courage to learn how to stand up for myself.
What is something you wish you were naturally gifted at doing?
Dancing.
who was the best teacher you ever had?
I had this Creative Writing teacher at University who really encouraged me to express myself without inhibition, and to write what I believed without fear of judgement. Her name was Natalie, & out of the dozens of seminars & classes i've taken in my life, I think hers changed my life the most.
When did you suffer your first heartbreak?
When I was eight.
What was your least favorite subject in High School?
Mathematics.
What is the furthest you've ever been from home?
London.
What is your biggest fear?
Abandonment.
Do you have a tattoo?
At the moment, I have two!
If you could give your younger self any advice, what would it be?
Keep breathing. Listen more than you speak. Don't pay so much attention to the people who are going out of their way to project their own fears of inadequacy onto you & making you feel unworthy of love as a result.
Do you have a pet?
If you watch my Instagram stories...you know. I have an adopted kitty named babycat, & she is my favorite snuggle buddy.
what's a song that always makes you cry?
Runaway by Matt Corby - the live version.
What do you consider unforgivable?
Purposeful dishonesty & manipulativeness.
What are some of your bad habits?
Not exercising as regularly as I ought to. Not drinking enough water. Getting overly attached to unattainable ideals.
What are your favorite things about yourself?
My intuition, my patience, & my work ethic. Also my ability to find contentedness & peace in the midst of overwhelming situations.
what do you consider to be your life's calling?
To be a healing influence - both for myself & for others.
Thank you all so much for reading - I really enjoyed writing this post! Feel free to comment, share, & tell me a little about yourself in the comments below. I'd love to meet you!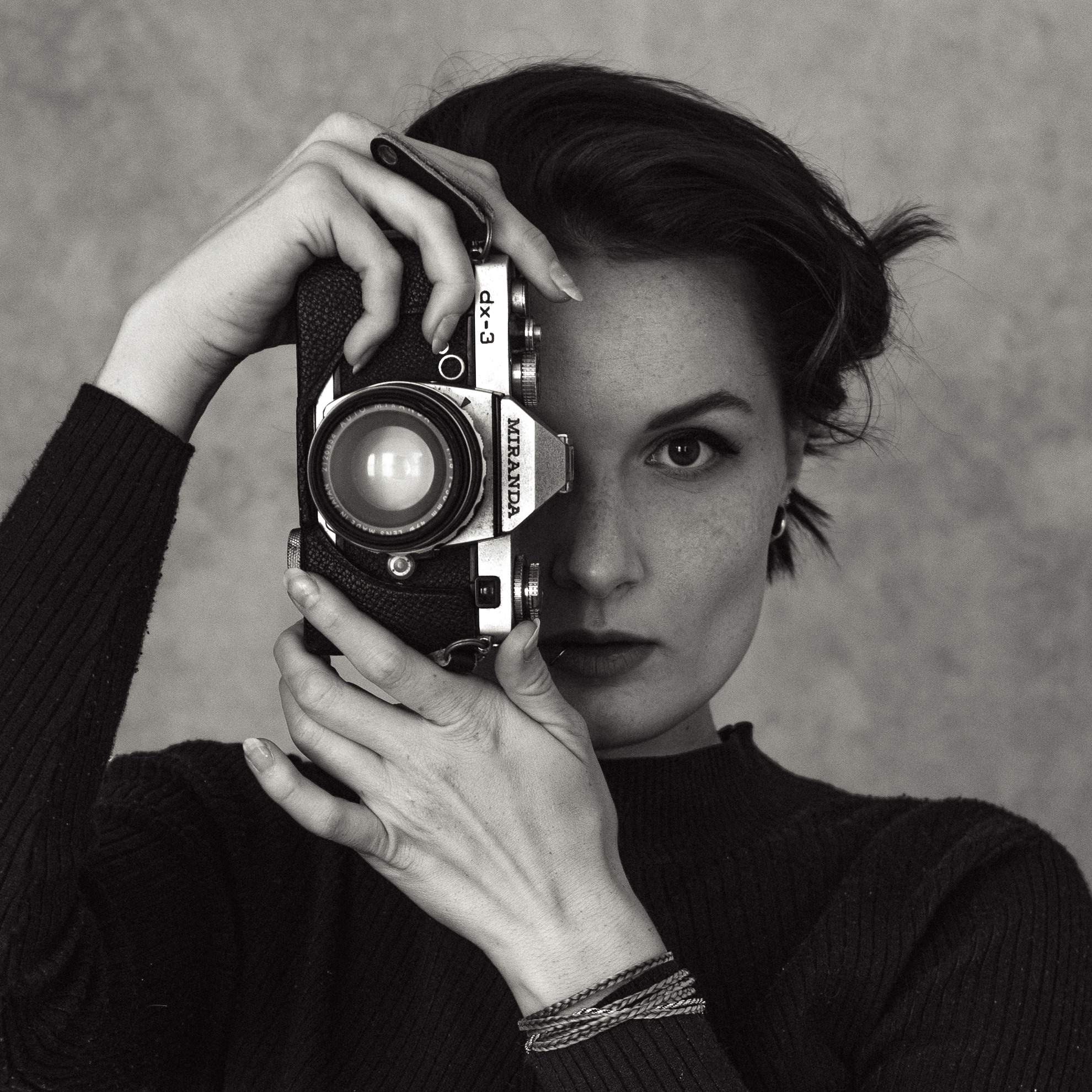 Hello! I'm a Portrait, Lifestyle, & Personal Branding Photographer based in Portland, Oregon.
Whether you need Headshots & Personal Branding, creative Portraits, Fashion & Product images, or all of the above, I can help you take your business to the next level with photographs that make it easy to promote yourself & market your work!